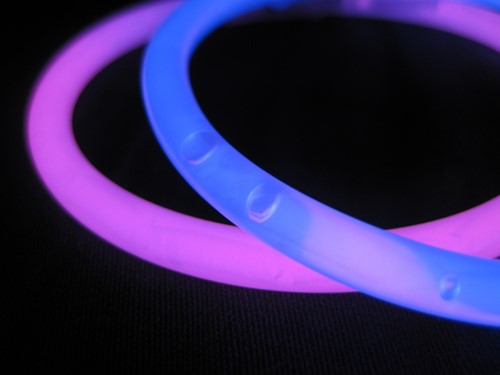 Image by Miriam Müller from Pixabay

Nothing says summer fun like outdoor games! Games can allow new friends to get to know one another outside of awkward chit-chat, and is a must at parties that involve children.
Here are three games that you can make today, from easiest to most challenging. None of them will take more than a day to make.
1) Nighttime Lawn Bowl
Appropriate for adults as well as children, this is a fantastic game to play in the evening.
Materials:
Glow sticks
Six empty water bottles
A ball
Instructions:
Cut the tops of the glowsticks with a knife or a sharp pair of scissors and empty a different-colored glowstick into each empty bottle. Depending on how much water you use, you may wish to pour the contents of more than one glowstick into your bottles.
Add water to your bottles.
Set up your 'pins' and play!
If you intend to play with small children, don't fill up the bottles all the way, and use a lightweight ball. For adults and teens, you can fill the bottles up a bit higher. Just test it out yourself first, to ensure you can really knock the pins down with your chosen ball!
2) Beanbag Toss
Materials:
Plates (paper or ceramic are fine)
Small beanbags
Writing tools or cut-out numbers
A meter stick or measuring tape
Instructions:
This is a great project because you can make it using what you have on hand.
Take several plates and mark them with point values. You can do this as elaborately or as simply as you wish. A simple method would be to use paper plates and use a marker draw point values -- just be sure to pin your plate to the ground, possibly with a rock, or they will blow away! A more long-lasting method would be to buy ceramic plates and Mod Podge numerical values on their surface. It all depends on whether you want your game for one night or years to come.
Lay your meterstick or measuring tape out where your players are to stand.
Take your lower point value plates and place them close to the meterstick; place higher-value plates further away.
Toss the beanbags!
3) Cornhole Toss
What summer lawn party would be complete without the cornhole toss? It's a yard party staple and for good reason: it's easy to make, fun, and kids and adults can all play.
Materials:
Two pieces of plywood, 24" x 48" x 1/2"
Small beanbags: you can get these at a dollar store or make them yourself by filling machine-sewn pouches with dry beans!
For the frame:
Four 2' x 4' x 48"
Four 2' x 4' x 21"
For the legs:
Four 2' x 4' x 11-1/2"
Make the two boxes
Fasten the 2x4s with the 21" pieces inside the 48" pieces to form a 2' x 4' box, using 3" screws.
Using a jig, create two pocket holes in your plywood at each end of the four 21", 2' × 3' ends. Together with the 48", 2' x 3' sides, this will make the frame.
Take your plywood and place it atop your box and use it to square up your frame. Screw the plywood into the frame using 1 5/8" screws.
Repeat steps 1-3 to make your second box.
Make & attach the legs
Take a 2' x 4' and cut it down to 11 1/2" to create four legs.
Measure 1 3/4" down the 2' x 4' and draw a line across the leg. Next, place a compass on that line and draw an arc to create a 3 1/2" radius guideline. Cut with a jigsaw.
Flip the box upside down and clamp legs into place; the radius side should be in the corner.
Mark a central point, and then drill a 1/2" hole through the side of your box and into the leg.
Connect the legs to the frame using carriage bolts, washer, and wing nut.
Sit the completed frame upright on a table and fold the legs underneath. Next, prop the back of the completed frame up until it is 12" off the tabletop and let the legs hang down. Using the edge of the table as a guide, draw a straight line on the base of each of the legs to ensure the frame will sit straight on the ground.
Finishing the cornhole
Draw a dot at the center of the cornhole frame and, using a compass, draw a 6" diameter circle from this central point.
Drill a lead-hole at the circle's edge and then use a jigsaw to cut the circle out.
Sand the edges and the inside of the hole.
Sand all your surfaces, prime, and paint as desired.
_______________________________
Jumpstart your lawn party with these fun, active, inexpensive outdoor games!